We are very proud to announce that our very own Dr. Ruchika was awarded the Ohio Dental Association's Rising Star Awarded this past month.  The Rising Star Award, which recognizes a young leader in dentistry with outstanding leadership and a strong commitment to volunteerism within the community and their profession, was given to Dr. Khetarpal in a ceremony on September 18th, 2015.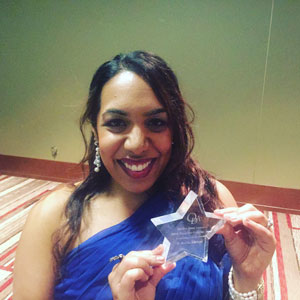 Dr. Khetarpal said of receiving the award, "This is a tremendous honor and it really means a lot. Being an active part of both the community in both Colerain and Western Hills along with both the local and state dental community has been tremendously fulfilling and I look forward to continue assisting whenever and wherever I can."
You can learn more about Dr. Ruchika's big night here and/or here.