At Cincinnati Area Dentist, our mission has always been to provide exceptional dental care that goes beyond routine check-ups and cleanings. We believe in creating lasting relationships with our patients, built on trust, compassion, and quality service. But don't just take our word for it; let our valued patients share their experiences with you!
Colerain Office Reviews
Henley H. (Patient Since 2023): "I haven't been to the dentist since I was 18 or so… I went in feeling so embarrassed, and they [Cincy Dentist] really put my mind at ease. It was good to know my teeth weren't about to fall out of my head; and that most of my issues could be resolved by a cleaning and filling service."
Cheryl C. (Patient Since 2011): "This is a very nice place to have your dental work done. I love coming here. Everyone is so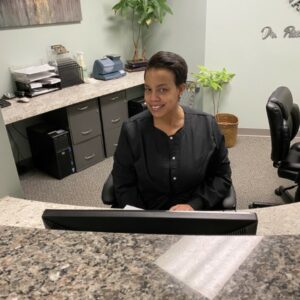 nice, and they do a great job!"
Joseph R. (Patient Since 2018): "Sydney was FANTASTIC!!! Service is meeting above standards, especially with personnel greeting clients upon entering the facility."
Michele G. (Patient Since 2023): "I was very satisfied with my first visit from the ladies at the front desk to the hygienist. They were so kind and explained everything that they were doing. Dr. Khetarpal was so pleasant to talk with and explained what I needed, but not overly pushy in making a decision right then. Will recommend them to my family and friends."
Western Hills Office Reviews
Ryan S. (Patient Since 2022): "Dr. Khetarpal's office is full of professional and kind employees. Each hygienist I've interacted with had great patient care skills and has done great cleaning of my teeth. Dr. Khetarpal is upfront and open about your oral health and what your options are. Highly recommend."
Meagan M. (Patient Since 2017): "Dr. Khetarpal is one of the best dentists in the city. She connects with her patients and will outline a dental plan to create realistic expectations. She is very personable and efficient. All of the administrators and assistants were professional and friendly. The office was very clean and noticeably sanitized. The medical equipment was very modern and up-to-date. If you are looking for an enhanced dental experience with care, please consider Dr. Khetarpal."
These testimonials reflect the genuine experiences of our patients at both our Colerain and Western Hills offices. We're proud to have made a positive impact on their oral health and overall well-being! Check out more impactful client reviews here.
                                                               Thank You!!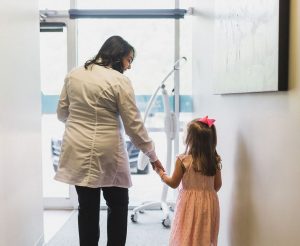 Thank you to all our patients for entrusting us with your smiles and for sharing your stories. Your feedback motivates us to continually strive for excellence in dental care!
If you're seeking a dental experience that combines expertise, compassion, and modern technology, we invite you to join our dental family. Contact us here and see our office hours, or call (513) 923-1215 for our Colerain Family Dentistry office or (513) 661-6576 for our Western Hills Family Dentistry office.
Stay tuned for more inspiring stories and updates from Cincy Dentist, where your smile is our passion and your satisfaction is our success!