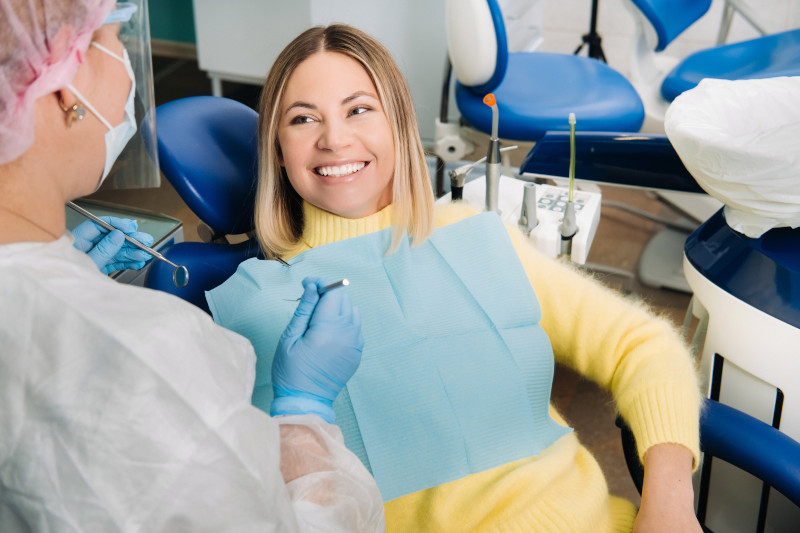 Most people take general preventive dental care seriously — including cleanings and exams at least once a year — but the aspiration for a more perfect smile often seems out of reach. We're here to help. Here are 4 ways that you can make your dream smile a reality, starting with a little self-care to go a long way!
1) Treat dental care as part of your self-care routine
Think of your dental care as a daily treat for yourself. Just as you would wash your face, moisturize your skin, or watch your favorite show, do the same by taking time to brush your teeth, floss, and keep up with your dental care.
Put on your favorite music or set a timer for your self-care routine. The time you dedicate to your teeth now will make a big difference in the long run.
2) Keep up with regular appointments
Some people get nervous when they think about going to the doctor, especially visiting the dentist! But keep those appointments on your calendar. We recommend coming in for a regular cleaning at least once every six months for a checkup.
We'll explain everything to you every step of the way during your appointment. We want you to be part of the process so you know that you're in good hands, and so you trust that you're one step closer to your dream smile.
3) Get in line with Invisalign®
With an average treatment time between 9 and 15 months, Invisalign® is a popular choice for adult orthodontic patients wanting to straighten their teeth. If you've already gone through braces, or this is your first go with straightening your teeth, this might be a great option for you.
We'll take an impression of your teeth and use 3-D computer imaging technology to get your customized, invisible, removable aligners. You'll wear each set of aligners for about two weeks, removing the aligners only to eat, brush, and floss.
Rest assured, Dr. Khetarpal is trained in treating orthodontic cases, plus, she went through braces and Invisalign® herself. She'll happily share her journey to finding that dream smile with the aligners.
4) Consider non-cosmetic procedures
While these are not as glamorous as some of the other procedures (like veneers, Invisalign, etc.), these options do let people who have serious dental issues get caught up and have a healthier, more comfortable smile.
For example, people with broken teeth, cavities, infected gums, and other conditions might be eligible for non-cosmetic treatments. These procedures contribute to the longevity of your smile and your dental hygiene.
Get started with your dream smile today
Our practice offers a multitude of ways to finance your dream smile. With leading dental technologies in-house, our practice is able to personally create your perfect smile, because we already know and care about you and the results you desire.
Book your appointment today to get started on achieving your dream smile!